Food Heritage In A Shoe Box
Over the past two years Bread and Life has brought over $200,000 worth of sustainably grown New York State products into the community. It continues to partner with the Brooklyn and New York food community to address the issues of Hunger and poverty. Read Anthony's diary here. Jeni Britton Bauer, Ice Cream Maker Jeni Britton Bauer has created ice cream for more than 15 years. Drawing from her traditional pastry training and a pantry of exceptional ingredients, the Columbus resident continues to perfect the frozen desserts for which her company, Jeni's Splendid Ice Creams, is known. Jeni first discovered her love for dessert while working at La Chatelaine bakery in Columbus, Ohio. Her passion for ice cream eventually led to the opening of her first ice cream shop, Scream, in 1996 in Columbus' North Market. With the help of her business partner and husband Charly, she founded Jeni's Splendid Ice Creams in November 2002 in the same market where she operated her first scoop. Now, Bauer is the owner and creative director of eight elegant scoop shops in central Ohio, one in Chagrin Falls, Ohio, and one in Nashville, Tennessee, with individual pints available online and in freezer aisles throughout the United States. Her ice cream has been praised by Time magazine, the Washington Post, USA Today and countless other media outlets throughout the country. In June 2011, Artisan Books published "Jeni's Splendid Ice Creams at Home." Now in its sixth printing, The New York Times best-selling cookbook has been dubbed "the homemade-ice cream-making Bible" by The Wall Street Journal, while The Washington Post proclaimed Jeni "an ice cream wizard." In May 2012, Jeni's Splendid Ice Creams at Home won a James Beard Media Award in the "Cookbook: Baking & Desserts" category. When Jeni isn't developing new flavors, she devotes time to Local Matters (the Columbus-based, fresh-food-for-all non-profit she co-founded), as well as reading, painting at her kitchen table, sewing, drinking wine, cooking and making big messes with her husband and two children at their home in Columbus. Read Jeni's diary here. Amanda Hesser & Merrill Stubbs, Food 52 Founders Amanda Hesser is an entrepreneur, best-selling author and has been named one of the 50 most influential women in food by Gourmet. As a longtime staffer at the New York Times, Hesser wrote more than 750 stories and was the food editor at the Times Magazine. She has written the award-winning books "Cooking for Mr. Latte" and "The Cook and the Gardener," and edited the essay collection "Eat, Memory." Her last book, a Times bestseller and the winner of a James Beard award, is The Essential New York Times Cookbook.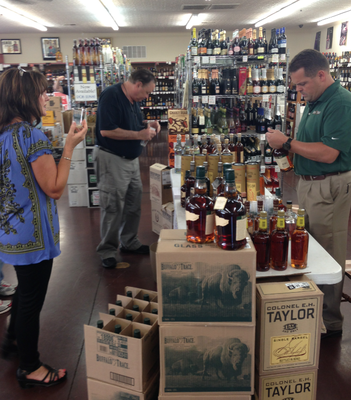 "You don't have to have fried chicken; you don't have to have fried fish," she says. "You bake your fish; you bake your chicken. Maybe I can't have greens every day, but I can have salad. You just balance it out." Toosi's initial idea was to compile a cookbook of family recipes, but the project's focus changed after she began interviewing sources. "When you ask (people) for a family recipe, they don't necessarily get scientific measurements," she said. "But when people start talking about the story behind it that would snowball into a different kind of story about their family. So that became way more interesting than capturing this recipe in an artificial way." Each of the stories told in the documentary is accompanied, in the box, by an interactive object, all of which are concealed together in a cloth bag to keep them surprises until they are used. Before introducing each storyteller, Toosi directs listeners to feel, smell, taste or hear one of the objects. The shoe boxes are intended to be experienced by blind and sighted users, and each comes with an eye mask that sighted users wear so they focus more on the other senses. Accessibility to the kit was important to Toosi because the black community is susceptible to sight loss from diseases like diabetes. But a healthy diet often can help prevent such problems, Toosi says, a connection Garlic & Greens aims to highlight. "I'm not really interested in shaming people into eating well," Toosi said.
Food Stamp Debate Gets Personal In Hawaii
Changes Too Harsh? Its unknown how much of the increase of the caseload in Hawaii and nationally resulted directly from the broader eligibility rules. The state human services department declined to provide an estimate. But nationally, the GAO report estimated that in fiscal year 2010, 2.6 percent of people who received food stamps would have been disqualified for having too much income by the old standards. And the cost of all those additional people came to about $460 million for the year, the GAO report said. That price tag and the symbolism of people feeding from taxpayer largess has helped to make the program a target for Republicans, particularly Tea Party conservatives who bristle at the cost of nearly all welfare programs. Megan Whittemore, spokeswoman for House Majority Leader Eric Cantor told Civil Beat , House Republicans are working to restore the integrity of this safety-net program and protect it for those who need it most. We want to help provide jobs and opportunities for those who are able to work in order to get government benefits. By encouraging people to engage in job training or workfare we can help those in the program build the skills and gain the experience they need to become self-sufficient in the future." Sheffield, in a policy paper , wrote that food stamps should be reformed to focus on people truly in need. Who those people are, though, is the question. Hawaiis human services department declined to make anyone available for an interview to discuss the changes in eligibility. Rosenfeld, in an email, said only that the states decision to make it easier to qualify fit with the programs mission, which she described as being to provide access to food, a healthful diet and nutrition education to every eligible person" who seeks assistance. National food stamp advocates note that states like Hawaii began making it easier to get food stamps as more people began struggling at the beginning of the recession. Ellen Vollinger, legal director for the Food Research and Action Center, said in an interview that by loosening eligibility states were able to help a great number of people who were newly needy in the wake of the recession. With the number of jobs rebounding slowly, she said, many people still need help.